American E-Liquid | Try the Latest Artisan E-Liquid Flavors
Posted by EV Cigarettes on 3rd Oct 2014
An Introduction to Some of the Best American E-Liquid Companies
Are you bored with your current e-liquids? Or maybe you're just looking to add a new flavor to your collection? There are so many e-liquid companies out there these days, and nobody has time to wade through all of them to find the best. Here at EVC, we have already done the work for you! We carry only the finest American e-liquid, allowing you to pick and choose confidently. The vaping community loves being able to get all of the best e-liquid names from one source, delivered right to their door. Let's take a look at a few of the current American e-liquid leaders.

Vaping Birdy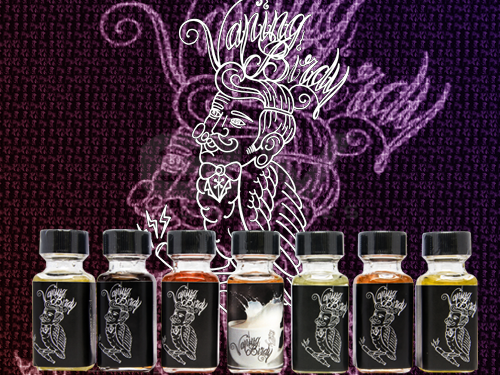 This rising star is based in California, and their delicious boutique blends are making serious waves among vaping enthusiasts. Incredible flavors like Emperor Penguin (a creamy condensed milk blast with a hint of honeydew melon), Tropical Toucan (guava, citrus, and other exotic fruits), and Bald Eagle (deep chocolate, robust coffee, and sweet toffee), make Vaping Birdy one of the most exciting American e-liquid companies around right now. Check them out – you will not be disappointed.

Cosmic Fog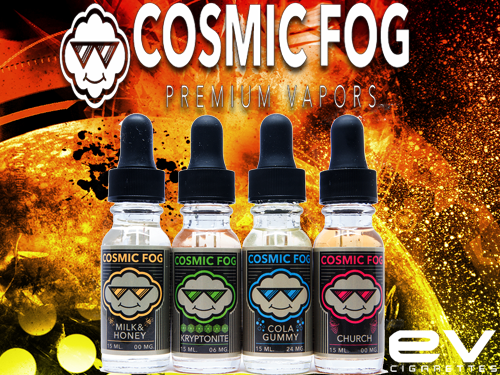 Remember those gummy cola bottles you loved when you were a kid? Now you can relive that flavor with Cosmic Fog's Cola Gummy flavor. Enjoy the ultimate after-dinner vape – vanilla ice cream, chocolate fudge, and just a hint of banana with their Church flavor. Kryptonite is a mouthwatering blend of cool, refreshing melon paired with sweet candy that is impossible to put down. Or, enter the land of Milk & Honey, a soft and creamy vape with a delicate touch of honey sweetness. See for yourself why the vaping community has fallen in love with Cosmic Fog's premium American e-liquids.

Space Jam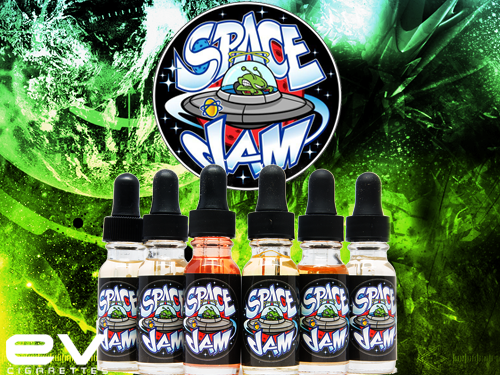 These flavors are going to rocket you into vaping bliss, only to have you coming back to Earth for another bottle. Try out Starship 1 for a creamy vanilla custard flavor on the inhale, and a light and tangy tropical kiwi note on the way out. If you are on the hunt for that perfect peach flavor, consider Omega's ripened, spiced peach selection that mixes perfectly with a soft and sweet cream. Andromeda is a treat for berry lovers, combining fresh wild blueberries with a tart and juicy pomegranate flavor. Space Jam is clearly doing something right, and vaping connoisseurs recognize their mastery of e-juice.

King's Crown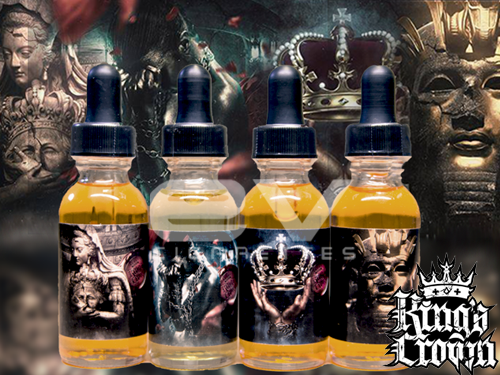 If you consider yourself to be vaping royalty, King's Crown American e-liquids are a must-have. Bound By The Crown seamlessly combines ripened stone fruit flavors with sweet and creamy custard, and just a hint of spice. A decadent blend, Claim Your Throne combines butterscotch, sweet cream, and brown sugar for a perfect after-dinner vape. For those hot summer days, nothing hits the spot like Fight For Your Fate's tart lemon and ripe strawberry blend. For a full-bodied yet tantalizing vape, experience The King – a blend with notes of peanut butter, cookies, and cream. King's Crown is made by the same brilliant minds behind Suicide Bunny, so you know it's good!

Get the Best USA E-Liquids from EV Cigarettes
These are only a few of the wonderful e-liquid brands that we are proud to offer the vaping community. For the best value, look no further. We will have these amazing blends shipped right to your door in no time. Support American-made e-liquids, and enjoy some of the best premium e-liquids on the market. Even the most discerning connoisseurs adore our e-liquid selection, so don't be afraid to try something new!