E-Cig Liquid Refill | Maximize E-Cig Flavor and Performance
Posted by EV Cigarettes on 3rd Nov 2014
Why Should You Try a New E-Liquid?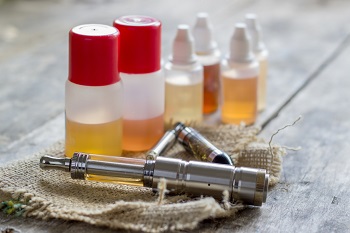 As the electronic cigarette becomes increasingly popular, we are going to continue seeing new, exciting products develop. Since the dawn of the e-cig, we have already seen incredible growth, and today's products are a far cry from the original e-cigarettes. Not only are there advanced personal vaporizers, mods, and plenty of accessories to complement their performance, but there are countless e-cig liquid refills available for vaping connoisseurs.
The E-Liquid Industry is Growing
These days, there are vaping enthusiasts out there who have massive collections of the latest e-liquids, always seeking out the next best thing. Just like tasting different kinds of wine, vapers love experiencing the offerings from artisan e-liquid companies that are continually pushing boundaries. For many, the days of vaping on traditional tobacco-flavored e-cig liquid refills are over. Even if you do prefer classic tobacco taste, changing up your brand can make a huge difference! So why should you consider changing up your e-liquid?
New and Exciting Flavor Combinations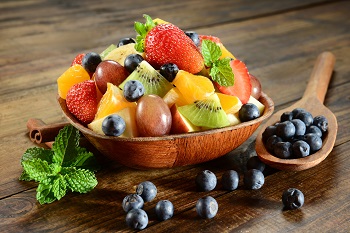 First of all, there is no denying that there exists a multitude of fascinating flavors out there right now. Sure, there are plenty of modern classics like basic fruit flavors, coffee flavors, and even dessert flavors, but these days they are only the tip of the iceberg. Many of today's e-liquid producers are creating incredibly complex, unique flavor blends. For example, a current trend is combining fruit flavors like pear, peach, or melon with a cream base. There are also amazing flavors that replicate everything from your favorite candy to an ice cream sundae.
Expand Your Tastes
Many traditional vapers are astonished when they try a new flavor. Not all fruit or dessert flavors are overwhelmingly sweet. In fact, some of them are very similar to a standard tobacco flavor, with just a light and subtle twist. There is something out there for people of all tastes, so don't be afraid to branch out of your comfort zone a little bit. Trying new e-cig liquid refills is one of the most exciting aspect of vaping.
Improve Your E-Cigarette's Performance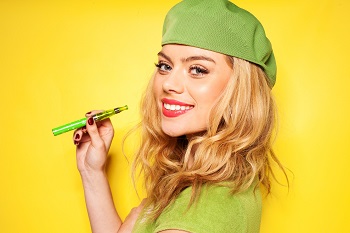 Another reason to consider trying a premium e-liquid brand is that it can drastically improve your vaping performance. If you are lacking in vapor production, or if your throat-hit leaves something to be desired, consider using a different e-liquid. Even if you just change up the nicotine content or the VG/PG ratio, you may be able to achieve some significant results. Many vapers are still relying on the same old e-liquid they started with, and they are missing out on some enormous potential for improvement.
Check Out These Exceptional Premium Brands
If you are looking for a new e-cig liquid refill, consider browsing our premium selection. We carry USA-made e-liquids that are made by passionate people who are revolutionizing the e-cigarette. Companies like California Vaping Company, Vaping Birdy, Flavorz By Joe, The Blueprint, Space Jam, Cosmic Fog, Dekang, Joyetech, King's Crown, G2, Suicide Bunny, E-Juice 2 Die 4, and The Standard Vape are all well-worth giving a try.
Get the Best Deal from EV Cigarettes
For the best deals on the highest quality e-liquids, look no further. Here at EVCigarettes, we make it easy to have quality e-cigarette products delivered quickly to your door, for prices that can't be beat. We are proud to be able to offer the vaping community an amazing selection of the best e-liquids on the market, and we are confident that you will be pleased with your purchase. Place an order online today and see how much of a difference a new e-liquid can really make!