Vaping 101: Custom Vape Firmware
Posted by Mitch Clarke on 9th Mar 2018
How to Hack Your Vape MOD
Manufacturers put a lot of hard work and effort into creating the technologically advanced devices we love to use; they're often the pride and joy of their respective R&D departments. And vape tech moves at such a blistering speed, it's in the best interest of everyone involved if vape makers keep their existing devices up-to-date with the most advanced features they have to offer. This is why manufacturers allow users to update their device's firmware, adding features and correcting bugs that would have otherwise gone untouched and unnoticed. Just about every brand of regulated device has updated firmware to offer, so chances are there's something in store for you! Browse the chart below to go straight to your manufacturer's firmware webpage!
Firmware Update Pages
By Brand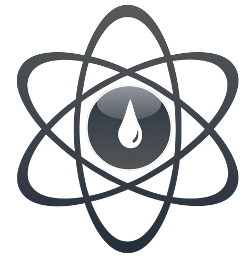 Appearance
But what if you want something more than what the manufacturer offers? What if you want all your friends to gaze in awe of the awesome customized marvel you vape on everyday? Of course you do! Which self-respecting vaper doesn't? Thankfully, there's plenty of options for the tech-savvy explorative vaper!
How Do You Update the Firmware on a Vape Mod?
Look at your super lame device. See how lame it is? It's just...so lame. So let's fix that! It'll take blood, sweat, and t—...oh, no, wait, I'm thinking of the stress of writing blog posts (jk!). Installing your new firmware is much easier by comparison!
Wanna tweak your Logo, Display, Performance, or stick with the plain jane manufacturer's update? If you love to chuck further and tweak often, go with an upgrade to your performance. If you're just looking to look pretty, stick with Logo or Display. If you want just the bare minimum, you don't even need to go any further than Step 3.
Choose the firmware updater for your needs. It might be the stock updater from the manufacturer website (e.g. updating Logo, Display, to the new manufacturer version, etc.) or a thoroughly useful third-party application (ArcticFox/NFE).
If Logo, find your favorite images in the right format and update your stock splash logo using the stock updater.
If Display, choose a customized firmware file and install just like your usual updates.
If Performance, choose between the myeVic, ArcticFox, and Vortex-MOD firmwares for supercharged vaping!
Follow the steps below for exact instructions on installing your newly acquired files!
Changing the Logo
One of the easiest customizations you can do to your device is switching out the standard splash logo for something a little more personable! This feature has native support from a number of manufacturers such as Wismec and Eleaf, as well as custom third-party firmware interfaces such as myeVic and ArcticFox, which are explained thoroughly in just a bit. This support is most commonly by vape manufacturers through the brand's basic firmware updater in a very straightforward manner.
Devices only accept logo files of a very specific size and type. While they all only accept monochrome bitmap files, certain devices can only fit certain sizes. When you first start looking for these files, it can seem like searching for hay in a needlestack, but if you stick with it, you'll find that there's a number of resources containing the perfect logo files in all sorts of artistic persuasions!
How Do You Customize Your Mod's Logo?
Find the logo you love to look at. There are websites hosting a huge variety of images in all themes and subjects, all in the perfect monochrome bitmap format we need.
Download the image you want to use. Just make sure it's in the right size and file type (e.g. Wismec takes 64x48, Joyetech takes 64x40, so on). If it's not, there are ways to make convert it to the right format, but it will take some time and the end result won't be as clean, so it's best to start with a great logo from the get-go.
Open up the manufacturer's firmware updater. This is typically found on the manufacturer's website, though it will take some serious Google-fu to find it...kidding! Just use the chart above to navigate directly to your relevant page!
In the updater, press "LOGO". It should be clearly visible in the pop-up window of the update application.
Use the file explorer window to navigate to the image you downloaded and select it.
Wait for the confirmation window to pop up. Patience is a virtue!
Once you get your confirmation, you're all set and good to go!
The ArcticFox Forum has an entire section devoted to posting resource packs like logos and graphics. They have a variety of sizes, themes and languages to choose from, so give this a page a look when you're looking for your next favorite screen saver!

VapingPixels is also an excellent source for logo images. This site collects logos for all sorts of compatible devices, so take a look if you have a collection of mods you need to spruce up in one go.
Wismec
(64x48)
Shadey's Logo Shack is a prime example, housing a multitude of user-created icons for you to replace the stock logo on most Wismec devices with a custom user-installed one for free. Just download it and open the .bmp file with the stock manufacturer's updater!

WavApps is a similar logo hub holding a collection of custom logos good for the RX2/3, RX200S, RX300, & RXMini Wismec devices—some of these were made by a single person who put them up on his personal website for all to enjoy, others are just ones that he collected over time.

These 64x48 logos will work for just about any Wismec device with a large screen, but not with slim-screened mods like the RX200. But don't worry—if you want to adjust the way your small screen looks, you can easily use a 96x16 logo in the same way!
Joyetech
(64x40)
/r/JoyetechLogos is a relatively active subreddit devoted to collecting compatible user-made images in one place, creating a massive collection of the best and most relevant images to date. You can even put in a request for someone to make a logo for you! Check back often for the latest pop culture related logos!
There's still plenty of other users testing their artistic skill at the minute size of these logos. For example, here's ItCanAlwaysGetWorse's DropBox full of neato logo images.

There's even a few good hidden gems full of custom-requested images to be found on random forums, like this thread on E-Liquid Recipes that has a bunch of unique vape logo images for you to try out.
Eleaf
(96x16)
Because most Eleaf devices have a slimmer screen than most other devices (other than the RX200), it can be a little more difficult to find images at the right 96x16 size, but that doesn't mean it can't be done!

There's a few hidden gems scattered around the internet, it just takes some digging to find a source with the logos you're looking for. For example, there's a huge FT forum thread on Custom Mod Logos—it's a little old, so only about half of the logos are even hosted on the internet anymore, but of what remains, there's some really neat icons to be found!

Here's a few more I found on a random site, along with some 96x32 images for the Eleaf Pico
Make Your Own Logo
You can also create your own custom logos from pre-existing images by using an extremely advanced image editing software. That's right, I'm talking about Microsoft Paint!
It's possible to copy an image from the internet, paste it into Paint, and convert it into a monochromatic .bmp file of the right size. But is it easy to looks clear and crisp rather than muddy and grainy? ...not so much. You'll need to find an image that's sufficiently small—free online image resizers are easy to find with a quick Google search. The image should also have as little shading as possible with as few colors as possible—that means no shadows and no complex pictures.
When you've chosen your image and converted it to the right size, open up MS Paint and resize the canvas to your mod's logo size. Then copy the image from the web and paste it into Paint. It should fall in nicely. Click 'Save As...' and choose .bmp as the file format, then in the File Explorer pop-up, click the dropdown menu underneath the file name and choose "Monochrome Bitmap". The file will save and Paint will display the image in its new black-and-white form. It may take some tweaking, drawing, and picking-and-choosing to get the perfect result, but when you see your one-of-a-kind image on your mod, all that hard work is worth it!
User Interface
So the single image logos may have caught your eye, but what if you're tired of the traditional displays you use to adjust your wattage, read your resistance, change your modes, and so on? Don't worry, there's still plenty of support for changing your display even further and making your device all your own.
How Do You Install Firmware from CustomVapeFirmware.com?
Download the file of your choice from the CVF website—make note of where you're putting it.
Download the manufacturer's stock updater if you don't yet have it.
Open the stock updater and click the "Update" button.
Select the custom file you downloaded from CVF.
Wait for the program to confirm the update.
That's it—you're all done!
Make Rick & Morty your vape bffs, complete with plumbus!
Show your support for the greatest sports team to ever dominate Planet Earth: the Jacksonville Jaguars Philly Eagles!
Let the tag team of Autobots and Decepticons protect your mod from the dangers of the universe!
CustomVapeFirmware.com offers complete custom "firmware" files—more accurately referred to as firmware "skins" or "themes"—for the select few models of APVs that use similar firmware files, such as the Wismec RX200S and Joyetech eVic-VTC. These custom files on CVF replace the stock images, logos, font, and icons in the splash screens, menu and main display en masse, putting all-new custom-themed ones in their place. These files are custom-made by inquisitive, tech-inclined vapers just like you! So no cost or credit required, only a desire to vape and look cool doing it! Simply download the firmware file from the website and use your device's standard updater to install the file on your device.
Just be warned, these files are a little out of date, so they may be based on an older version of the firmware. They'll still work fine, you just may be missing certain features that were later added to your device, such as preheating in the RX200. But if you're really determined to keep these features close at hand while you're rocking your new look, you can always try your hand at using the NFirmware Editor to recreate the custom icons in your own copy of the updated firmware for your device.
Making Custom Themes
You can even try your hand at making some one-of-a-kind screens and icons for your own mod! The whole process is incredibly easy and straightforward—the only real limit sits at the edge of your creativity! Then, feel free—encouraged, even—to submit your funky fresh designs for the world to behold! You can submit it through the CVF submission page or upload it to a shareable cloud service like Google Drive and sharing the URL on places like r/electronic_cigarette and ECF.
Functionality
So you've changed your logos and menus until you can hardly recognize the UI, but the itch isn't quite scratched. You're yearning for something more than a mere change in aesthetic. You want your device to vape harder, chuck further, and do more than it was ever intended. Have no fear, I've got something perfect for you!
While manufacturers do all they can to provide vapers with the very best they have to offer, sometimes it's left up to vapers like you, me, and the minds behind the custom firmwares below to expand capabilities, reach new heights, and dare to vape more. These firmware files aren't compatible with just one specific model of vape mod, but with a wide range of devices!
NFE Package Contents
ArcticFox

The third-party firmware by NFE Team for Joyetech, Eleaf, Wismec and co-branded devices. This firmware allows these devices to chuck further, vape faster, and do more than ever before!

NToolbox

A program used for the real time monitoring, updating and customizations of the ArcticFox firmware; essentially the poor man's Escribe.

NFirmwareEditor

Discussed earlier on, this program is used to edit and update the resource packs and images held within the ArcticFox firmware as well as a manufacturer's default firmware.
Compatible with:
Joyetech:

VTC Mini, VTC Dual;
VTwo Mini, VTwo;
AIO, Basic;
Primo, Primo 2.0, Primo Mini, Primo Mini SE;
eGrip II / Light;
Cuboid, Cuboid Mini, Cuboid 200;

Wismec:

Presa TC75W, Presa TC100W;
RX75, RX200, RX200S, RX300, RX2/3, RXmini, RX GEN3, Predator; RX2 (21700 under development)
Sinuous P80;

Eleaf:

iStick TC100W, iStick TC200W, iStick QC 200W, iStick Power 80W, iStick Tria;
Pico 75W, Pico Mega, Pico Dual, Pico RDTA, Pico 25; (21700 under development)
Aster, iKonn220, Invoke 220;

Co-branding:

Vaporflask: Classic, Lite, Stout;
Beyondvape Centurion;
La Petite Box;
Vapor Shark SwitchBox RX;
See the User Manual for Full Installation Instructions!
The ArcticFox firmware is a custom flash file compatible with a variety of Wismec, Eleaf, and Joyetech devices. Made by the NFE Team—a group of Russian programmers/vapers—this one-size-fits-all file was made for the tinkerers in all of us. The overarching feature of this firmware is its generously upgraded functionality compared to the default features of the original firmware. While not quite as visually diverse as something like CustomVapeFirmware, it actually boosts and supercharges the performance of your device, delivering a serious breath of new life into a mod that would otherwise be next to obsolete. Like, on some next level CPR-type shizz.
ArcticFox is actually a bundle of several different programs, each working together to serve a single purpose: great vaping!
This highly versatile firmware is also open-source, for you bold coders out there. While the latest version hasn't been ported to Github in a minute, there's still some previous versions up for you to explore, tinker with, and learn from.
So what does ArcticFox do, anyway?
A whole ton, actually!
Whereas the previously mentioned upgrades were entirely aesthetic, the ArcticFox truly does provide you with a whole new lease on your mod's life. This set of programs allows access to a whole new range of functionality that rivals much more expensive vaping chipsets like the DNA and YiHi series.
ArcticFox Features
Lowers Minimum Resistance to 0.05Ω
Escribe-like Features

Real-Time Stats Monitoring
Set customized Power Output Curves
Easily input custom TCR values

Improved TCR adjustments
Expanded number of custom TCR slots
Adds PI Regulator Settings for improved TC performance
Adds TFR Compatibility
Download custom material profiles as CSV files from Steam Engine or Reddit

Create custom profiles

Saves vape-related settings
Automatically switch to matching profile when certain resistance/atomizer is installed
Share/get these profiles on forums like Reddit for quick compatibility with new atomizers/tanks

Change display skin to one of three presets

Make your own custom displays by using the logo files above as well as creating custom fonts

Set custom button shortcuts
Adds RT Clock
Allows use of the Avatar Power Bank Converter
Compatible with:
Joyetech:

VTC Mini, VTC Dual;
VTwo Mini, VTwo;
AIO, Basic;
eGrip II / Light;
Cuboid, Cuboid Mini, Cuboid 200;

Wismec:

Presa TC75W, Presa TC100W;
RX75, RX200S, RX300, RX2/3, RXmini

Vaponaute
How Do You Install myeVic?
Download the firmware updater package from the manufacturer Wismec or Joyetech, depending of the brand and model of your box.
Unzip the update package and launch the UpdateFirmware.exe (Joyetech) or UpdateWismec.exe (Wismec) found in the package.
Plug your box into your PC via a data-capable USB cable. If unsure, use the cable that came with your box.
Once done, the updater window should show the model and version of your box.
Click the "Update" button; a file selection dialog will open. Select the "myevic.bin" file.
Wait for the update process to complete. If something goes wrong, simply retry to update.
Enjoy.
Similarly to the ArcticFox file, the myeVic update endows certain devices with increased functionality, such as an added real-time clock graphic and revamped menu options, just to name a few benefits.
It's a custom 3rd party file created by ClockSelect on GitHub, the one-stop shop for accessing and collaborating on open-source software. Yep, that means anyone can brush up on their Python, tweak the code to their liking, and post their own fork—or custom-tweaked version—of the firmware! ClockSelect is also very active in paying attention to the cool features made by others; he'll often leave comments of encouragement on others' work and even work with the creators to incorporate some of the coolest tweaks.
myeVic Features
Enhanced Stealth mode
Added Bypass mode
Tweaked Settings Adjustment Speed
Right (+) / Left (-) buttons no longer wake up the box from screen saving by default
On-Board TCR Adjustments

Temperature setting (°C/°F) configured via the Interface menu

Fire button Multi-Clicks (2, 3, 4, 10, or 20 times) may now have some unique effect
Coil-to-Wattage Memory

Coil Memory can be erased in the Coils >> Manage >> Zero All menu item

Customizable Logo (64px x 40–63px)
Revamped Menu UI/Options

Real-Time Analog/Digital Clock Graphic
2D/3D Screensaver Animation
Reversible Contrast
Vortex-MOD Bundle
VORTEX-MOD (VTXmod)

This firmware for Sigelei's 213 and Kaos mods expands the device's capabilities even further, adding a wide range of features, modes, and customizability. The installation process can be tricky for 213 owners, but those who have accomplished such a feat say it's well worth it.

VORTEX-Tuner (VTXtuner)

Similar to Escribe and ArcticFox's own monitoring software, VTXmod comes with a companion PC software that provides even more functionality to this versatile vape firmware.
Compatible with:
Easy Installation

Kaos Spectrum
Kaos Z
Fuchai GLO

Manual Install Required

Sigelei 213
Fuchai 213
Fuchai 213 Plus
Here to offer a long-awaited solution to fans of Sigelei, the VORTEX MOD project is a third-party firmware bundle made to dramatically improve the functionality of Sigelei's 213 and Kaos devices, such as the Fuchai GLO and Kaos Z. Like most of these firmware upgrades, VORTEX-MOD, or VTXmod, was designed from the ground up with geeks and tinkerers in mind, allowing even the most inquisitive vapers to find their curiosity fix by doing more with their vape mod.
The VTXmod firmware upgrade is a relative newcomer to the vape world as it was released only recently in December 2016, but already it's garnered a fan-following that grows in both size and passion with each passing day. And although VTXmod's list of compatible devices is a short one, the outstanding improved performance is a godsend for owners of supported Sigelei products.
However, where the previous two firmware files were centered around utilizing a easy, straightforward installation process, the VORTEX-MOD upgrade feels like jump-starting your vape mod into hardthrottled performance. And I mean that more literally than you may think.
If you're trying to upgrade any Siglei vape mods from the Kaos series (i.e. the Kaos Spectrum, Kaos Z, and/or Fuchai GLO), then you've most likely dodged a major bullet—Sigelei incorporated the data connection in the micro-USB port of all their Kaos-chipped devices (including the misnomered Fuchai GLO), so there's no painstaking finagling required for you to get reinvigorated performance from your vape mod.
On the other hand, however, if you're trying to upgrade one of the 213 mods (e.g. the Sigelei 213, Fuchai 213, and 213 Plus), fair warning, you might be very, very intimidated by the installation process. Because there's no integrated data transfer connection in the micro-USB port, you'll need to connect the two internal circuit board components by hand when you plug it into your computer. Yeah, it's even more extra than it sounds, but don't worry—it may take a few tries and a bit of headscratching, then it's still entirely possible to get the revitalized performance you crave from the device you love, all for that $Free.99! Just make sure to read the manual four or five times before you even begin the installation process! Bricking your mod during the process is entirely possible if you're not careful—that's true of any firmware update process, but extra care should be taken regardless.
VORTEX-MOD Features
Lowers Resistance Limit to 0.08 ohm
Three Operating Modes

Variable Voltage
Variable Wattage
Temperature Control

200°F – 600°F
Full PID-coefficient regulation
Improved TC Functionality
Temperature Compensation
Supports TCR & TFR

Eight Adjustable Profiles

Activable Profile Auto-Select (according to resistance)

Adjustable "Smart" Preheat

Automatically adjusts preheat time/power according to time between puffs

Escribe-like Monitoring Software
Nearly all settings adjustable in device menu
Complete Support of Hardware Abilities
Customizable Button Shortcuts
35 Customizable Logo Slots

128x32
Supports *.bmp, *.png, *.jpg, *.gif

Adds built-in "Helicopter" game
Adds support for PowerBank mode with RC USB adapter
Outro
While manufacturers strive to deliver incredible performance and impressive results from their devices, it's possible for everyday vapers just like you and I to take it upon themselves to go above and beyond the call of duty by injecting an incredible vaping experience into their favorite device and releasing for the public to use for free. These are the true unsung heroes of the vape world. So while you're enjoying your device's fantastically boosted functionality, consider throwing an email of thanks to the creators of your upgraded firmware—you may not have to pay for your improved vape mod, but they'll certainly appreciate knowing their hard work is being put to good use!